"Quality written in steel" – this is our motto and what defines us. We have been on the market for years and we are constantly developing by implementing projects mainly in Poland and Germany. We specialize in welding and assembly of steel structures.

WELDING OF STEEL STRUCTURES
Bridges, industrial structures, offshore structures, road structures, crane structures INSTALLATION OF STEEL STRUCTURES
professional installation carried out by qualified specialists WELDING AND ASSEMBLY OF PIPES
we will prepare and assemble the entire structure according to the technical design and specification
We provide welding and fitting services for the broadly understood industry. We participate in the implementation of complete facilities and structures for Polish and foreign contractors. At the client's request, we deliver the completed orders with our own transport to the indicated place.
We provide services to partners, mainly in Poland, Germany and Sweden, constantly expanding the area of ​​activity. In the hall we have, it is possible to manufacture and prefabricate steel structures with dimensions of 25 tons, length 25 m, height 6 m. We are also at the stage of building another modern 400 m2 hall.
We are a group of well-educated specialists. Shipbuilding School gave us all theoretical and practical foundations in the field of production processes. Then, many years of experience gained in the largest, prestigious plants around the world allowed us to build the best foundation for our business. Thanks to this, we can meet the most serious tasks that our contractors constantly put before us.
The quality of our services has been confirmed by certificates and standards required for the technological processes carried out.
We conduct welding processes in accordance with: 111 MMA, 135, 136, 138 MAG, 121 Automatic, 141 WIG TIG methods. The welding certificates of our employees have been established in accordance with the 9606-1 standard. We focus on the highest quality of services and the safety of employees and the natural environment.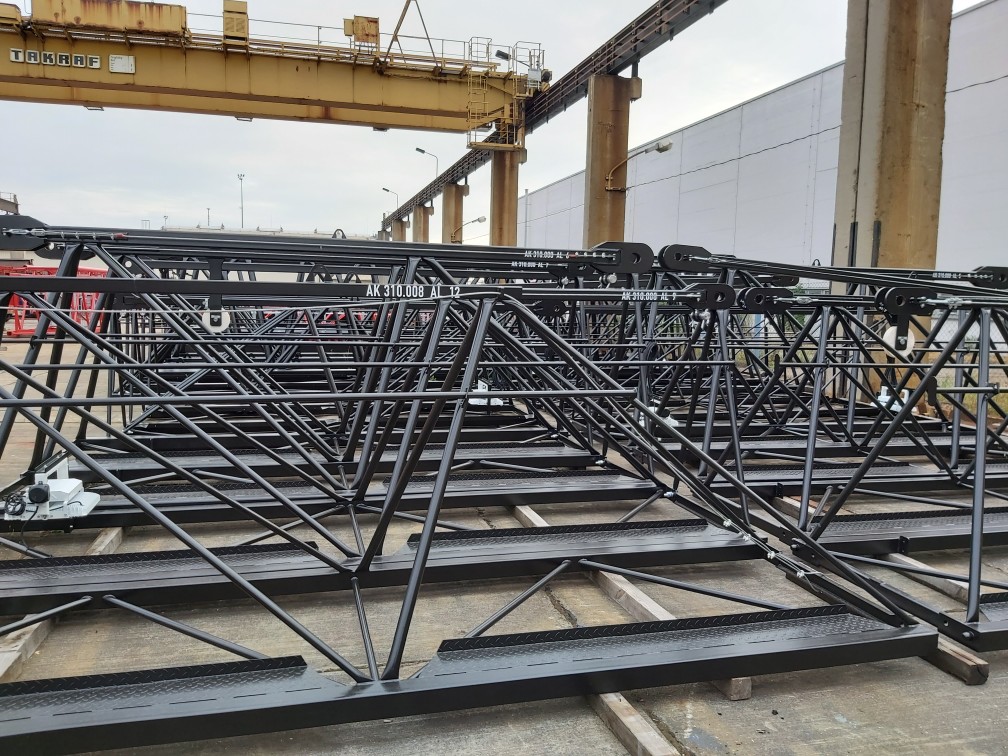 quality is the most important
Only the best materials
We use high-quality materials and select the appropriate welding and assembly techniques for a specific order.
Qualified staff
We employ people with appropriate permissions and certificates. We focus on the safety and experience of our employees.
Certificates
We regularly refresh and obtain all the necessary certificates that allow us to provide you with the highest quality services.